Editor render is very slow when using many fields
Editor render is very slow when using many fields
tony845
Posts: 2
Questions: 1
Answers: 0
I'm having an issue when my Editor can have 100-250 fields to display, the page load takes between 4-20 seconds. The issue seems to be the Editor.add() function which gets called iteratively in a linear fashion for each field to create the corresponding DOM elements. The performance graph below is for an Editor with 100 fields, and the time increases as the number of fields grows. We are using the fields property of the Editor initialization, which in turn is what calls add(). Our design requires the Editor to always be displayed, starting from page load, which is why this is an issue. Is there a way around this, for the Editor to load quicker or earlier somehow?
This link is the best I could do to create an example to show the problem. It's a dummy dataTable with 100 records, and presumably the 100 field Editor would display the slowdown when drawn, however the buttons aren't working in this setup which are necessary to open the Editor.
http://live.datatables.net/xupusodu/1/edit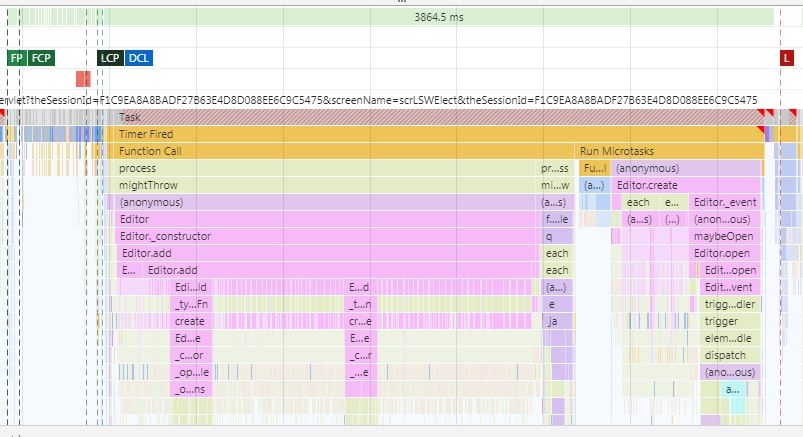 This discussion has been closed.