Dropdown menu inside column is not getting properly rendered when there are less number of rows
Dropdown menu inside column is not getting properly rendered when there are less number of rows
AkshayLokur
Posts: 2
Questions: 1
Answers: 0
I am trying to show a drop-down menu inside of the datatables.
When there are sufficient rows in the datatable, dropdown menu appears normally: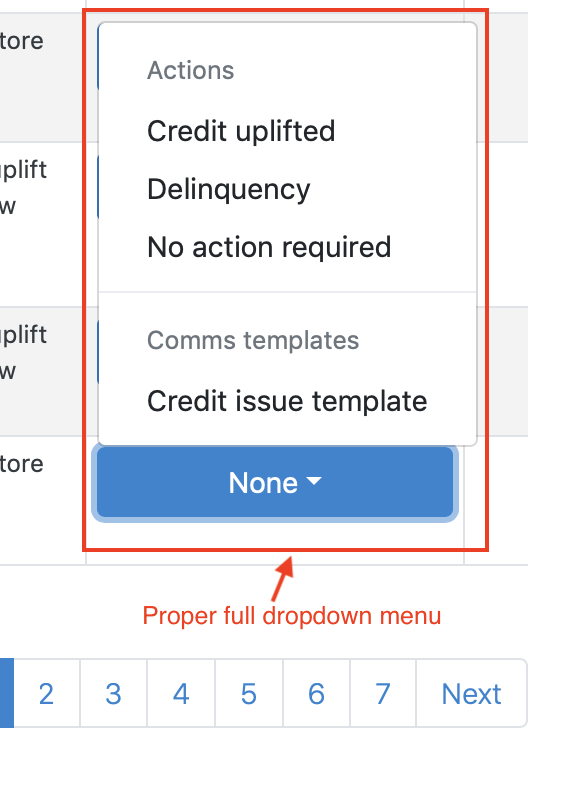 When there are not enough rows, dropdown menu gets hidden behind datatable: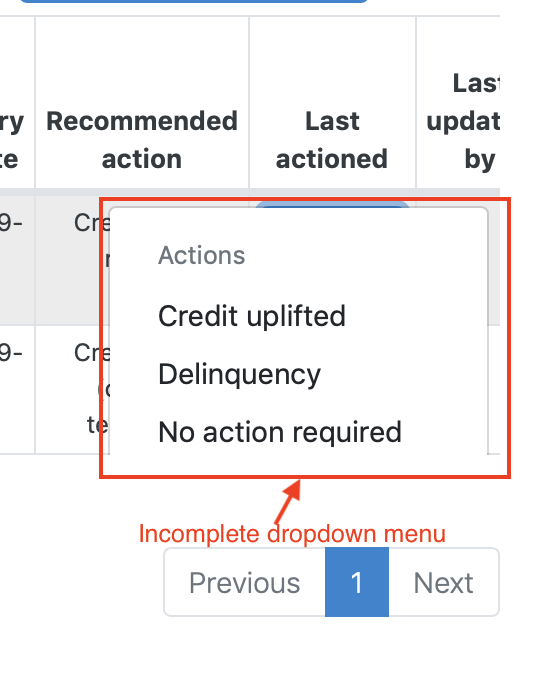 I guess, this problem happens because overflow property of .dataTables_scrollHead and .dataTables_scrollBody is set to auto. I tried changing to visible and then drop-down appears properly but then the top level buttons like "export" / "search" etc. become un-clickable.
How can I fix this?
Thanks for advise.