Column show/hide with responsive enabled issue
Column show/hide with responsive enabled issue
mg2019
Posts: 5
Questions: 1
Answers: 0
Hi there!
I'm trying to implement a column filtering menu into my Datatable, similar to the following image:

Currently I have both the Show/Hide feature and the Responsive modes turned on. However, these two seem to contradict each other when in use. It seems that when I attempt to Hide a column, the Responsive feature automatically chooses another that I didn't select to fill it's place. Or if I try and Show a column, if there are too many columns for the width of the page already in place, it simply will not do anything.
See below for a GIF of what is occuring.
Has anyone else encountered this type of issue? Are there any existing plugins or features that I'm missing which will accomplish this for me?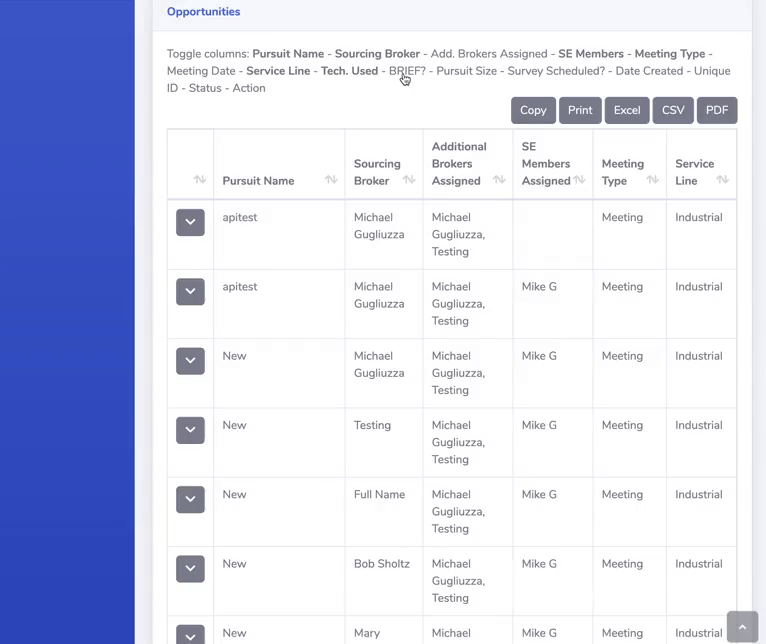 Thanks!
Mike