Upgrade PHP 7.2 to 7.4
Upgrade PHP 7.2 to 7.4
cpshart
Posts: 169
Questions: 32
Answers: 4
Link to test case:
Debugger code (debug.datatables.net):
Error messages shown:
Description of problem:
Hi
I have just upgraded my PHP from 7.2 to 7.4 using PHP Selector on my cPanel wrongly expecting it to maintain the extensions checked when using 7.2. I should have created a screenshot of all the extensions, so I am experiencing unusual behaviour on some of my datatables.
Before detailing the issues which are likely to be as a result of not including necessary PHP extensions, I have attached my current PHP set-up on the server. Can someone advise me if I am missing any obvious essential extensions.
Note reverting back to 7.2 still results in issues, so I must be missing some extensions is my guess.
Any help is much appreciated.
Many Thanks
Colin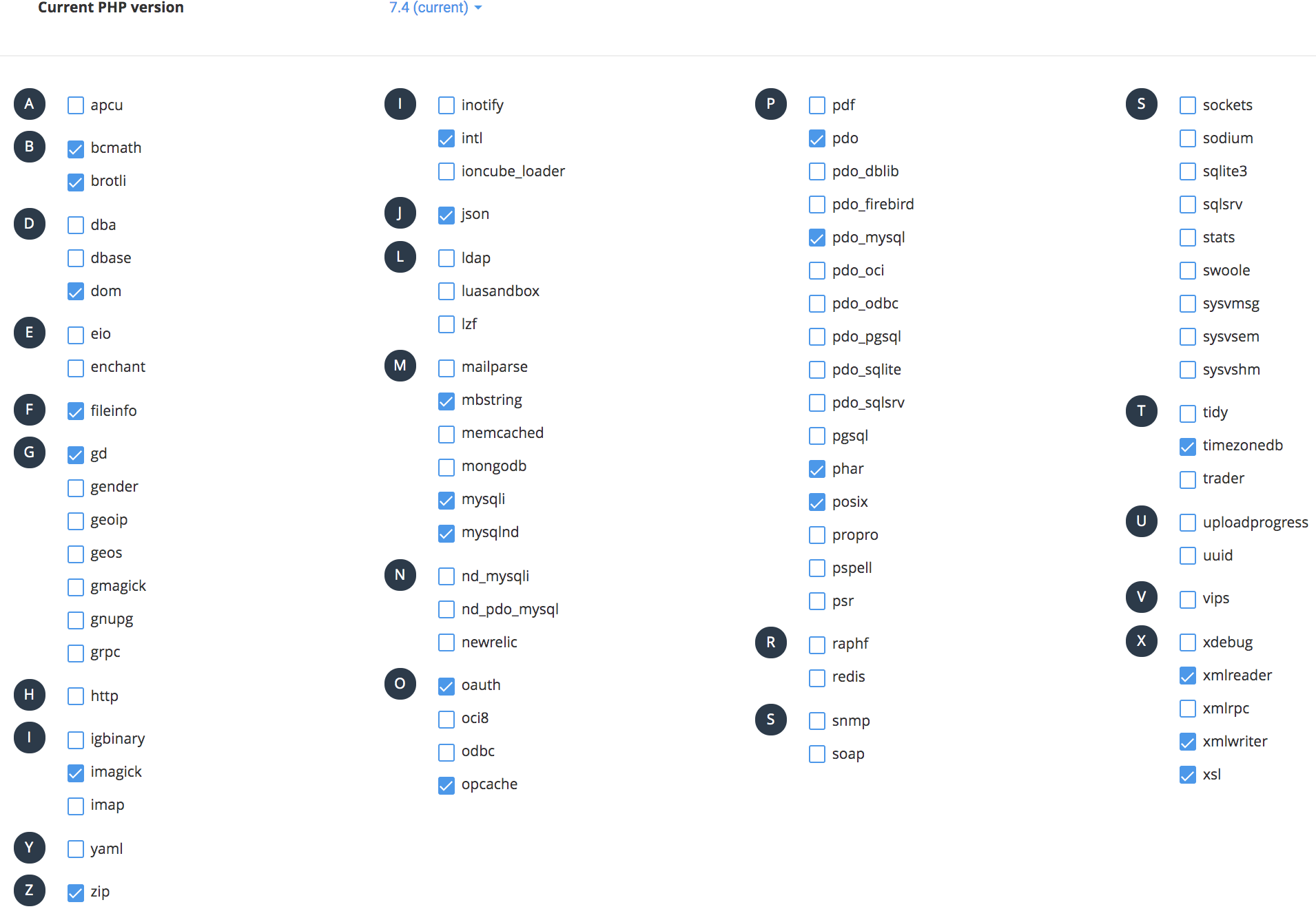 This question has accepted answers - jump to: