IE 11 error Searchpanes Cascading (findIndex)
IE 11 error Searchpanes Cascading (findIndex)

rost
Posts: 26
Questions: 9
Answers: 1
Hello,
while testing somthing that make use of Searchpanes (cascading), with modern browsers everything runs fine.
But with IE11 (11.0.9600.18860) the debugger throws an error saying "object does not support "findIndex" in searchPanes.js (see screenshot attached), and searchpanes does not work.
Does anybody know about this error, and could you please give an advice how to fix it?
If any additional information is needed, please tell me.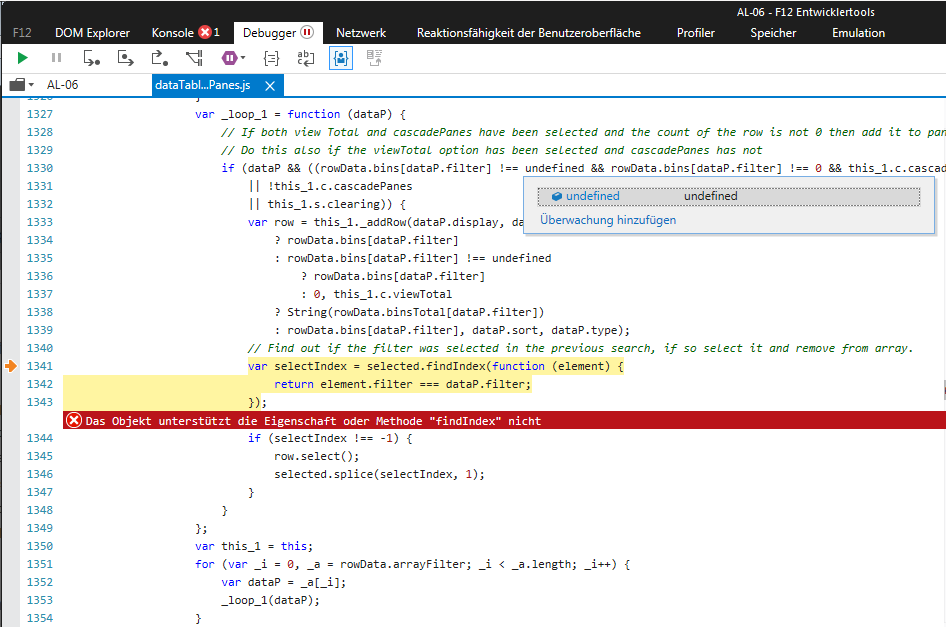 This question has accepted answers - jump to:
This discussion has been closed.