DateTime showing NULL on format
DateTime showing NULL on format
davidjmorin
Posts: 101
Questions: 31
Answers: 0
I have used this many many times in the past. I am not sure if something has changed. I have a table on another server that displays this without issue using the same functions. I believe my other server has a different version of Editor from 2019/2020. This one is whatevr is current at the moment as I just downloaded it and uploaded to new server. The dates will not format.
Where am I going wrong? Table structure is even the same here in this case. Same table name and data.
        Field::inst( 'modified' )
          ->getFormatter(Format::dateTime('Y-m-d H:i:s', 'd-m-Y H:m')),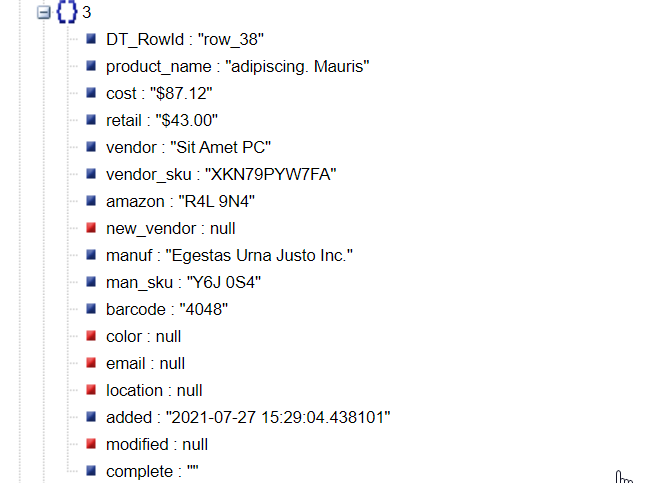 As you can see the modified response is NULL. There is data in that table.