column width
column width

rf1234
Posts: 2,657
Questions: 81
Answers: 383
I have a problem with my table's column width. There is one column that contains a lot of text but it is drawn way too small. In this testcase provided by Kevin: http://live.datatables.net/jatazeho/4150/edit everything works fine but not in my case. I tried to set width the same way as in Kevins example but everything was always completely ignored by Data Tables. Even CSS manipulations outside the API didn't help. That was really amazing.
Please take a look at the screen shot below. Column "Ereignisse" contains a lot of text and is really narrow. Column "Dokumentation" is empty except for only one cell which makes it very wide. I am lost. Please help.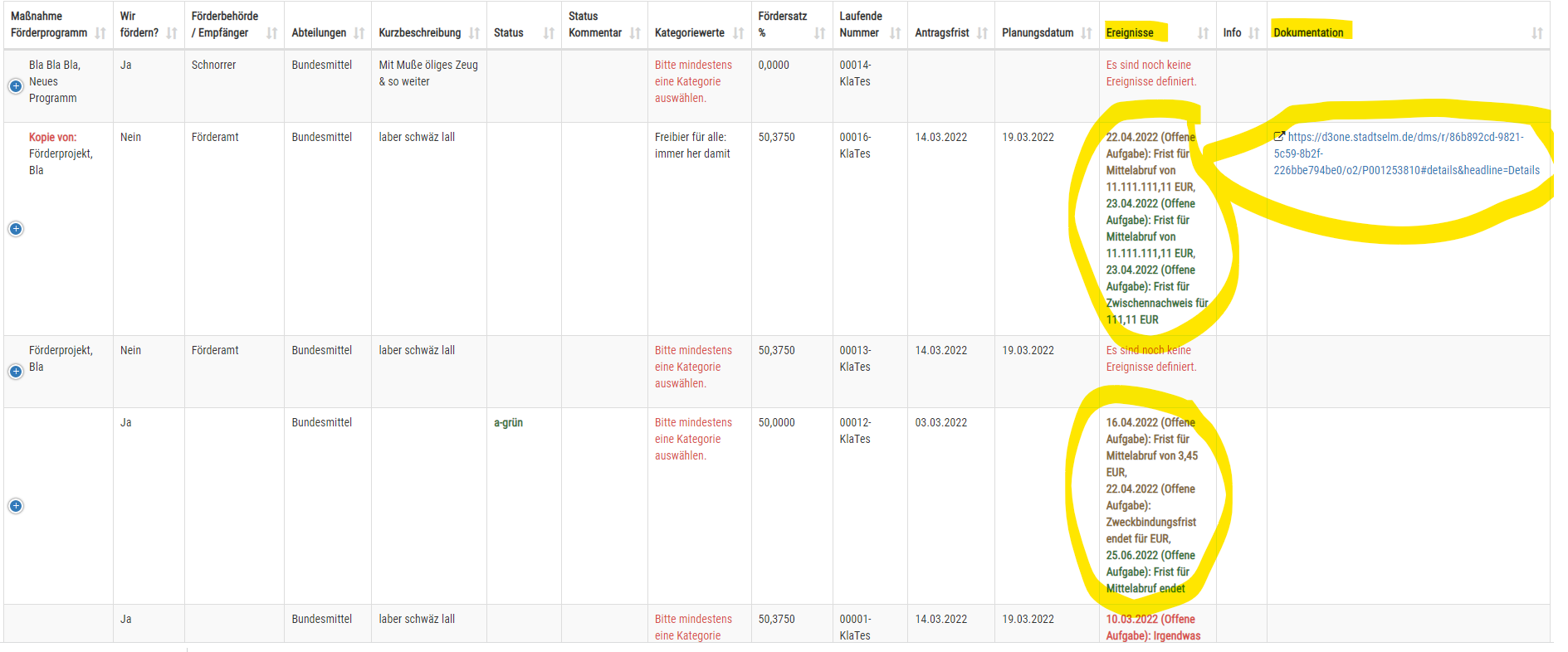 And then I played a trick on Data Tables by using one of those absurdly long German words in the heading (it's more like half a dozen of words - just concatenated).
That must have shocked Data Tables and made it do proper column width calculations ..