postgresSQL can not input decimal type
postgresSQL can not input decimal type
mac129
Posts: 6
Questions: 2
Answers: 0
Hi!
I bought and downloaded the .Net Core demo with link https://editor.datatables.net/download/index and tried the postgres demo.
I noticed that if I edit the column "Extn" with a decimal input showed in pic,
.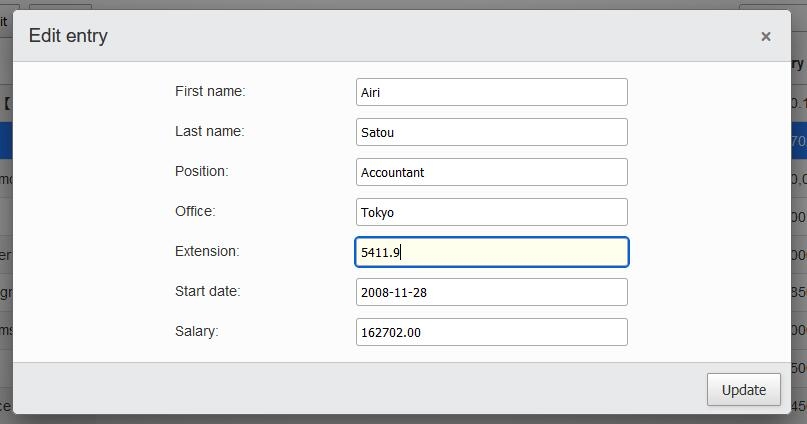 it will automatically be round to integer, which means it can not input a decimal. I check the database and the type is varchar, it should be right to input a decimal, but it didn't work. And I change the database "extn" field type from varchar to numeric(9,2), it still can not input decimal...
Can you help me? Thanks
This question has accepted answers - jump to: