Avoid simulating lists with tables
Avoid simulating lists with tables

Raidek
Posts: 45
Questions: 7
Answers: 0
Description of problem:
Hello, I am passing my HTML code through the Kiuwan static code analyzer.
I am using these libraries: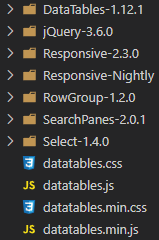 In several views used and tables with SearchPanes.
When passing the code through Kiuwan, it reports this critical accessibility flaw: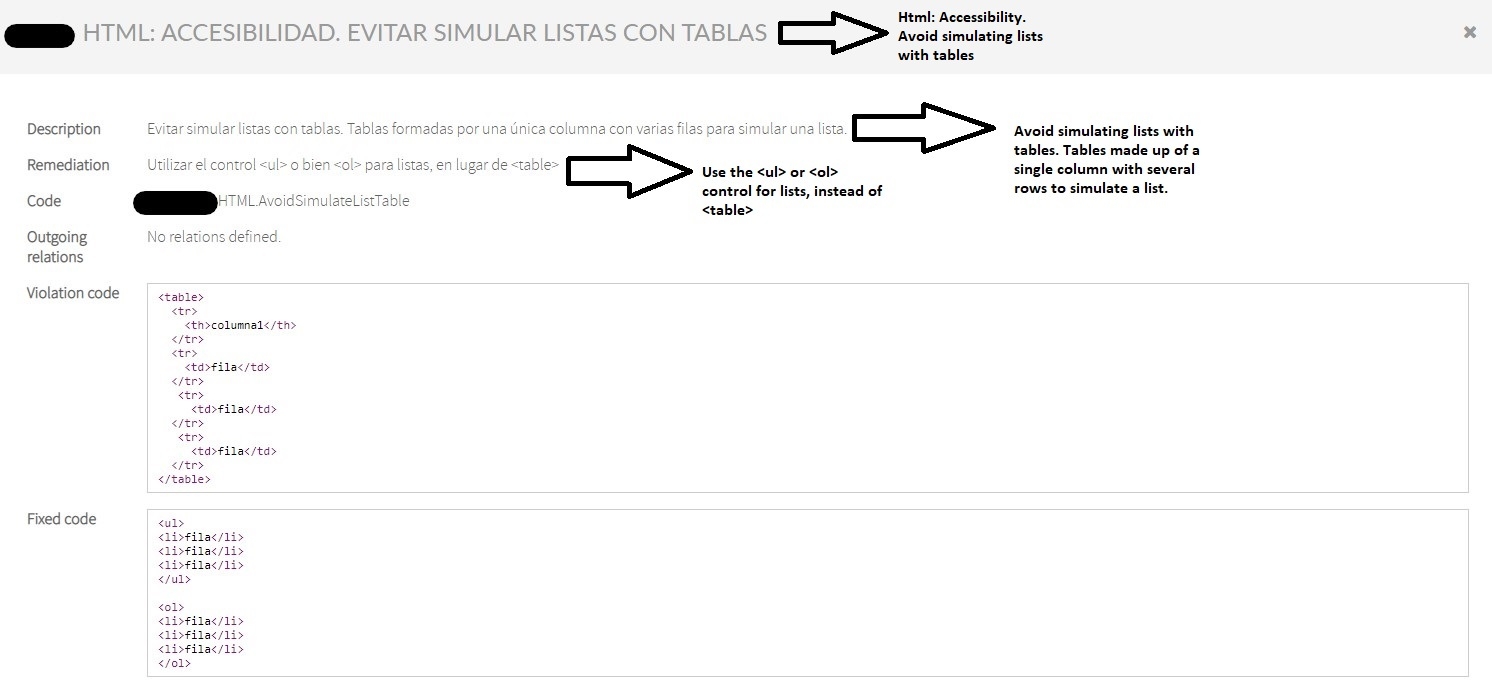 In more detail I have been able to verify that it complains about SearchPanes, since they are <tables> with a single column. I would like to know if this could change it in any way or it would be impossible.
On the other hand, it also reports this critical accessibility flaw: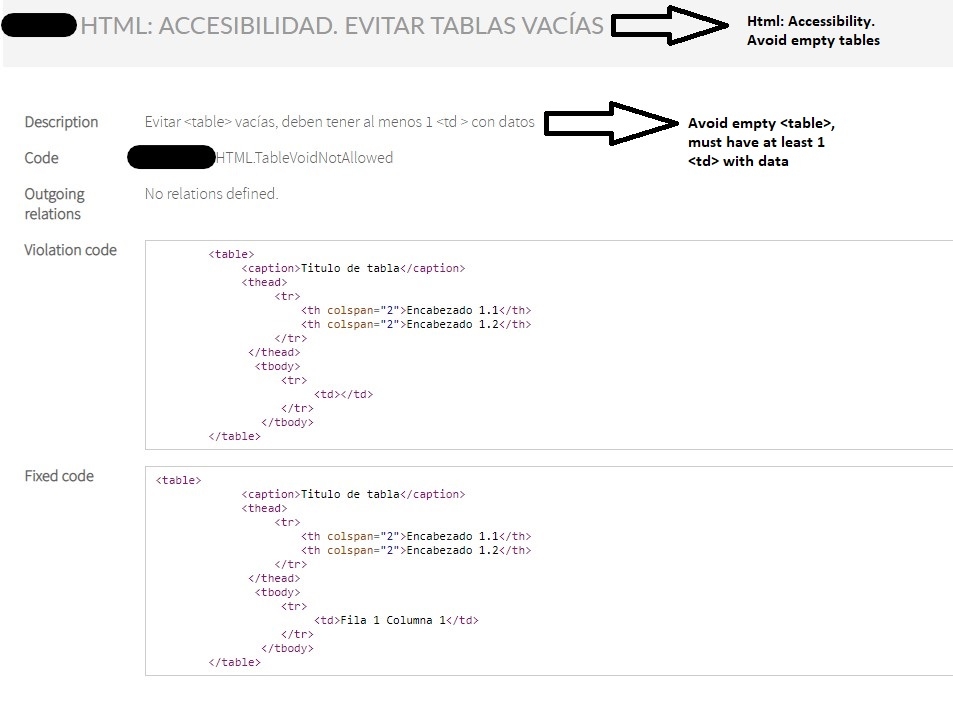 I have checked and it is that some columns are hidden in the table, but the HTML code that SearchPanes generates for those columns are empty tables (logically). Is there a way to avoid this?
I have my SearchPanes configured like this: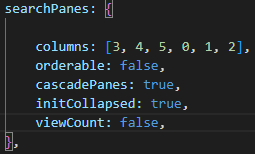 You can see that I "tell" it to turn on the SearchPanes for columns 0-5. But my table has 12 columns. And Kiuwan complains 6 times, that is, the 6 filters of the 6 columns that I have not chosen.