Handle ajax empty response {} table.ajax.reload();
Handle ajax empty response {} table.ajax.reload();
latinunit
Posts: 73
Questions: 12
Answers: 0
I am reloading table data using a modal query form which sends a new request to my ajax endpoint,
Problem: if my new criteria does not produce any data, I get an error in the console and the loading spinner stays spinning forever.
How do I handle an empty object on data tables? to display an alert or activate a modal i.e.
if empty response then {
  $('#notificationModal').show //error message window
or alert('No Data');
{

The response is an empty object {}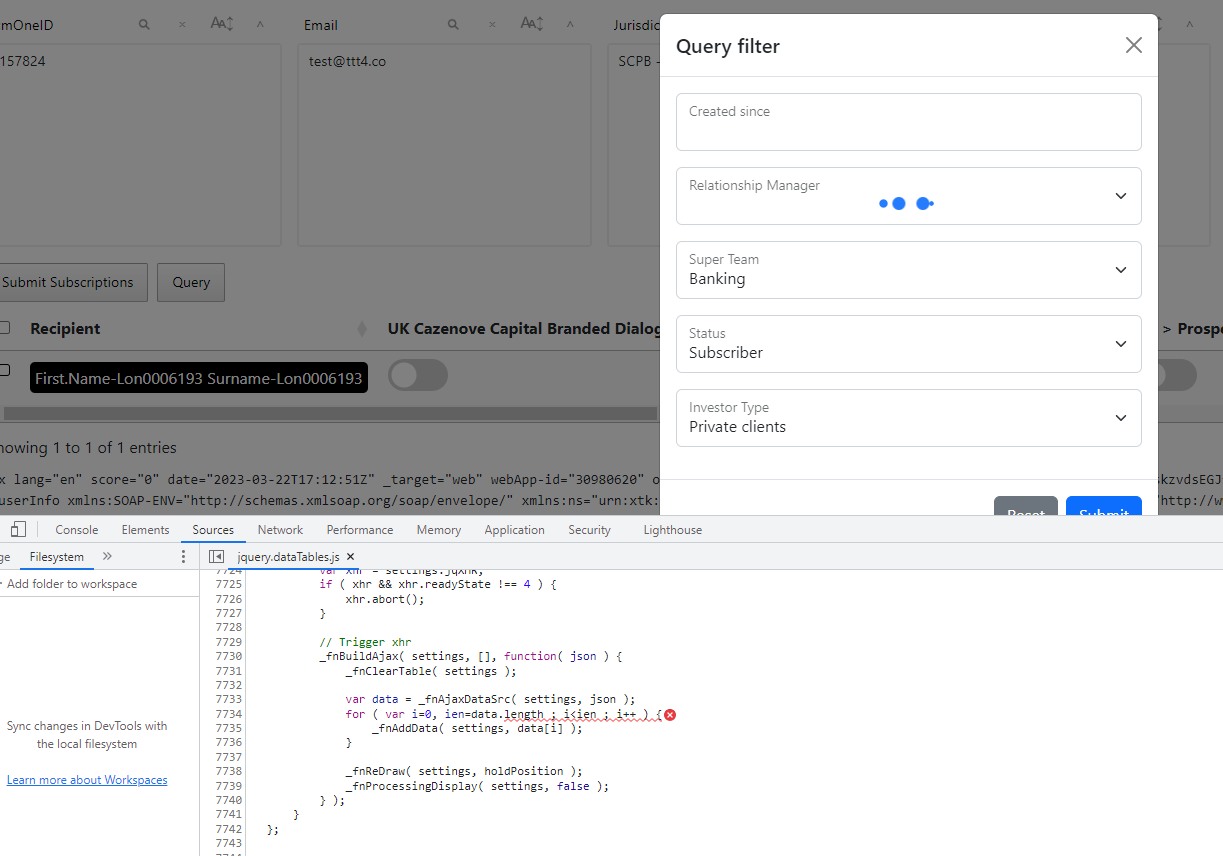 var urlEndpoint = "/sch/subscriptionAPI_v59.jssp" ;
/** datatables **/     
var table= $('#recipients').DataTable({   
        serverSide: false,
        processing:true,
        ajax: {
                url: urlEndpoint,
                data: function (d) {
                let session = sessionStorage.getItem("query")
                    d.cr = session ? $('#created').val() : new Date().getFullYear()+"-03-01";
                    d.rm = $('#rm').val();
                    d.st = $('#superTeam').val();
                    d.ss = $('#status').val();
                    d.it = $('#invType').val();
                    d.oj = operatorJurisdiction;
                },            
                type: 'POST',
                headers: {},
                 error: function (request, status, error) {
                      alert(request.responseText);
                  }                          
               },