German.json
German.json
MadMax76
Posts: 149
Questions: 33
Answers: 1
Hi,
this file http://cdn.datatables.net/plug-ins/1.10.22/i18n/German.json
seems to be corrupt. I notices this because some expressions are displayed in german, others in english.
This is what I get displayed: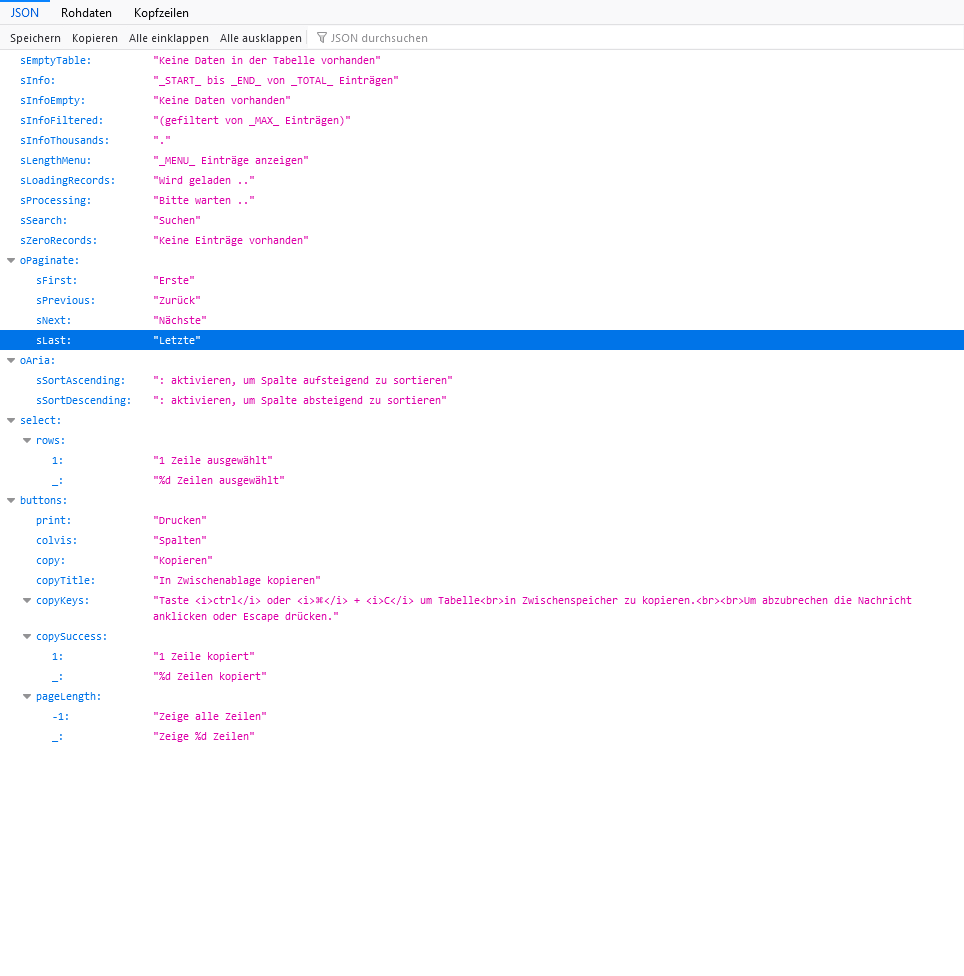 so this consists only of around 20 lines. By the way for french or dutch it is even less...
I made a copy for myself with the code from https://datatables.net/plug-ins/i18n/German.html, and here the json-answer is complete. nevertheless the editor-buttons still use english, whereas the search-field is german. I have made no changes to the button-text.
Thanks
Max
This discussion has been closed.