Use DataTables in TablePress to create sports cup standings
Use DataTables in TablePress to create sports cup standings

eriohm
Posts: 3
Questions: 1
Answers: 0
Hello.
I'm trying to create at site with standings in the World Cup for mountain bike. Today the International cycling union only present this in PDF format and is not really that good.
Today I'm doing this manually but since DataTables is integrated to the TablePress WordPress plugin i'm using there might an easier way.
What I'm asking is if it is possible to sum cells, calculate difference between cup leader and the rest and automatically sort the table so most points is first and so on.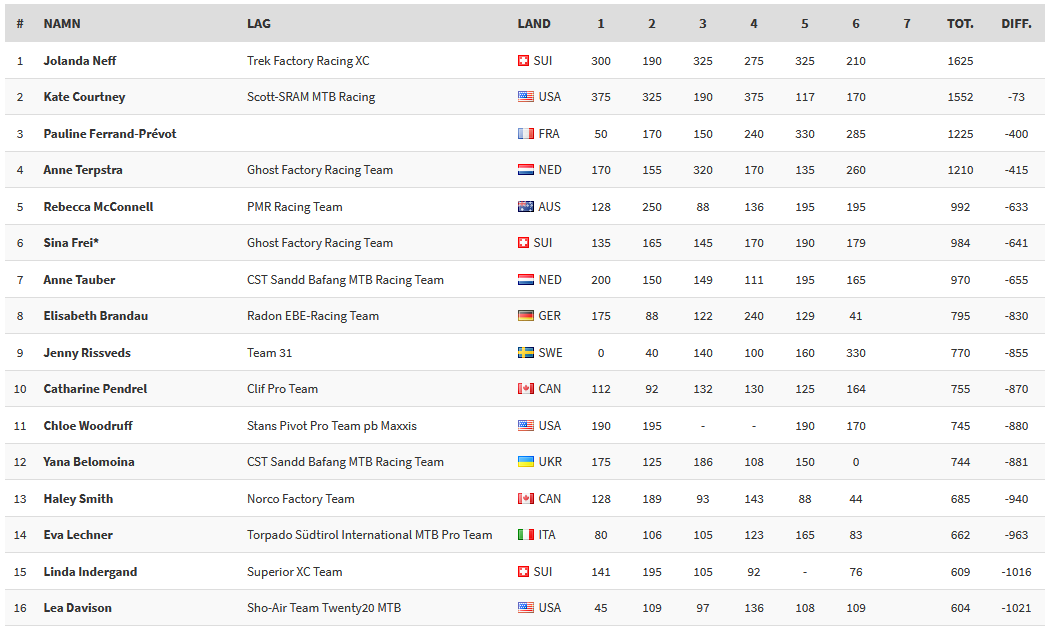 This discussion has been closed.