Why Can I Not Show More Than 8 Columns Using Server-Side with .Net
Why Can I Not Show More Than 8 Columns Using Server-Side with .Net
LLahman
Posts: 1
Questions: 1
Answers: 0
I have multiple DataTables using Server Side processing in a .Net website and I cannot get any of them to display more than eight (8) columns. In all cases, the ajax data contains more than 8 columns, and I can switch any of the DataTables columns successfully to any of the data columns returned from the server -- as long as I do not try to display more than 8.
When I do try to display more than 8 columns, I always receive the same error message back from DataTables and the ajax call to the MVC controller providing the data never executes (debug breakpoints do not occur). The error message I am receiving back is shown in

A screen capture of a successful 8-column display is provided in: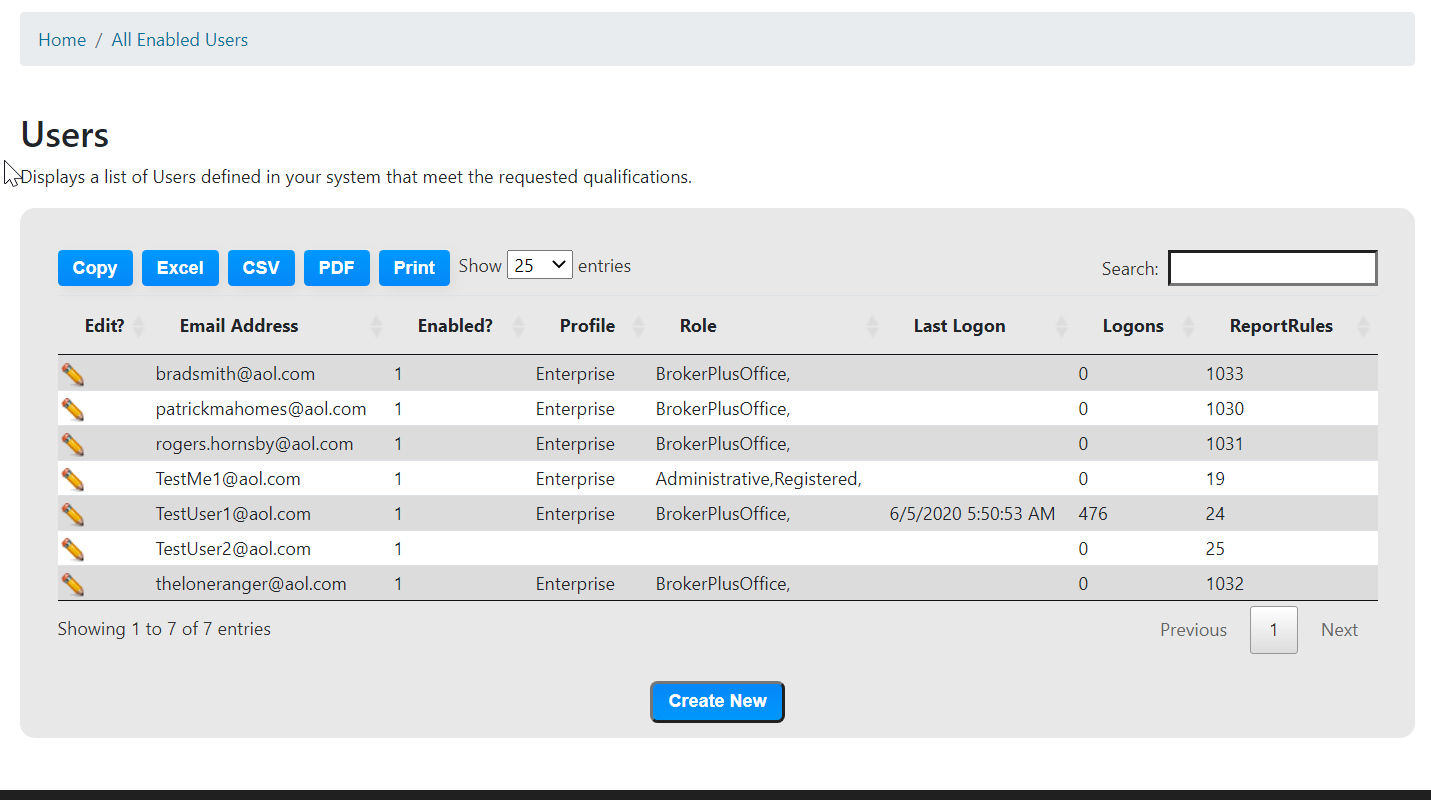 A screen capture of a failed 9-column display is provided in:

When the error message shown in the picture above is displayed, I am also receiving a console error in Chrome's developer tools and the picture of that message is:

All I have to do to re-create the problem is to add the 9th "data" item to the "ajax columns" entries and add a 9th column header to the html table definition <thead> list.
I attempted to attach a file containing the source code for the DataTables instance but the Attach A File link kept saying no file selected.
I tried to run the DataTables debugger but it appeared to fail while uploading. The screen capture from that is shown in: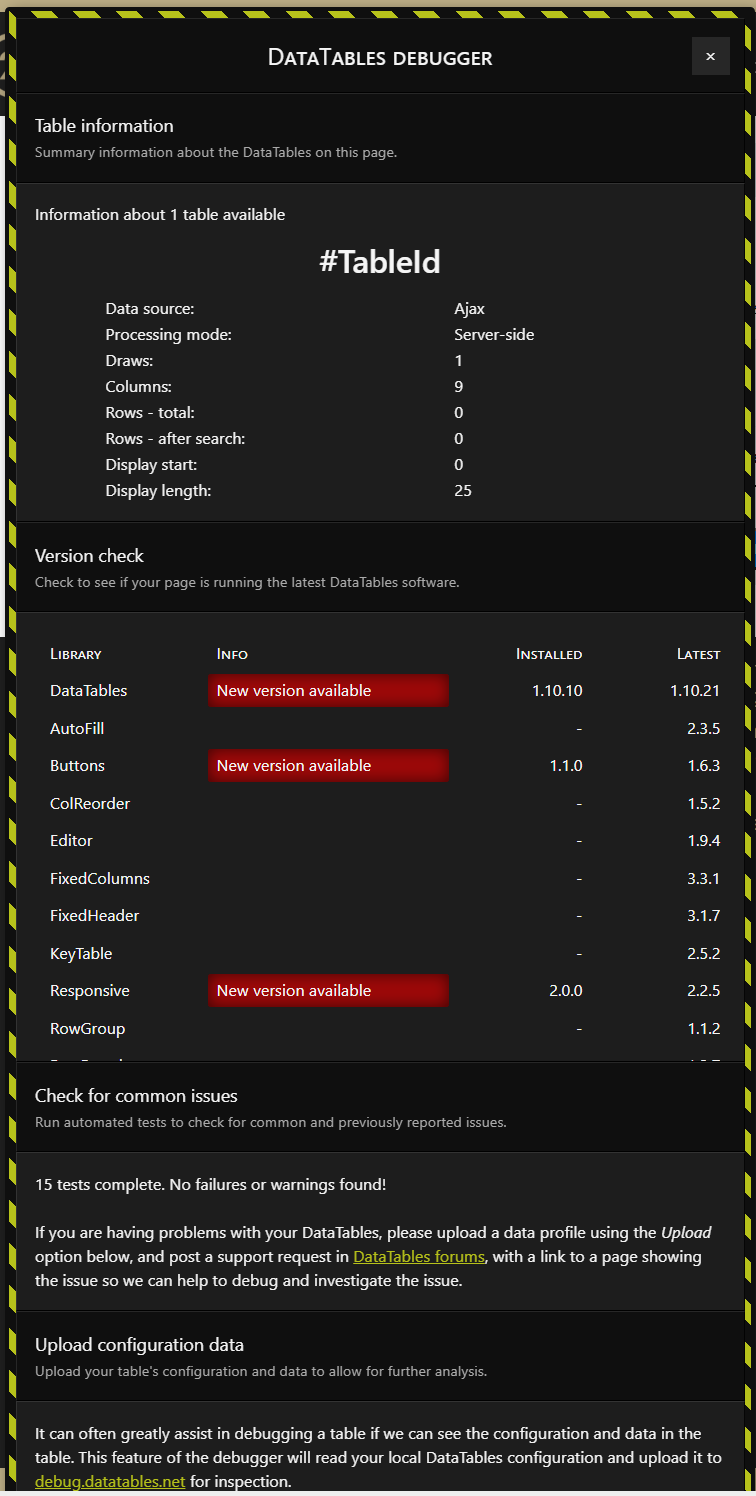 and the error messages in the Chrome console log are shown in:


That's the best I can do to present the information about the failure I am receiving. I do not have a method available at this time to provide real-time execution access to this webpage.
As an additional note: The DataTable(s) is(are) running on Webform pages and the ajax url's are to MVC Controllers. I use Debug breakpoints to catch the MVC controller(s) during execution, but when I receive the error the MVC Controllers never execute. Execution appears to stop before the MVC Controllers are ever called.
Link to test case:
Debugger code (debug.datatables.net):
Error messages shown:
Description of problem: