Misaligned columns when browser scaling was changed in Chrome
Misaligned columns when browser scaling was changed in Chrome
sebastianbarth
Posts: 1
Questions: 1
Answers: 0
Link to test case:
https://jsfiddle.net/x7L0mg8b/3/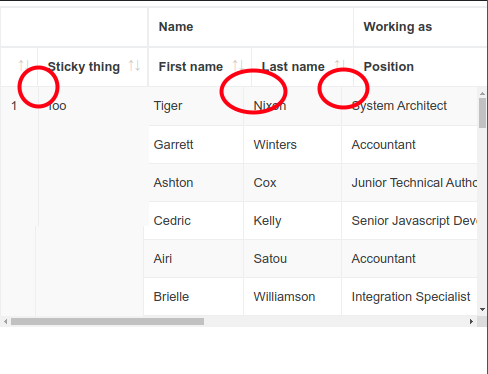 Description of problem:
In Google Chrome we have the problem that on some screens we get misaligned columns, meaning vertically positioned cells have different with depending on being a header or body cell. While we can't pin it down to a isolated scenario we found a very similar problem with the mentioned fiddle above: When changing the "resolution" using Ctrl + ScrollWheel in Chrome we see the same result (misaligned header/body columns; tested on Linux and Windows).
Since this problem did not disappear after about a year this could be something else than a bug in Chrome and have the hope that this symptom has the same source as our actual bug.
Any idea?
Greetings, Sebastian