Save search information or reapply search after server processing
Save search information or reapply search after server processing
Corobori
Posts: 3
Questions: 1
Answers: 0
Hi,
My situation is the following I have got a grid that can be filtered as shown below.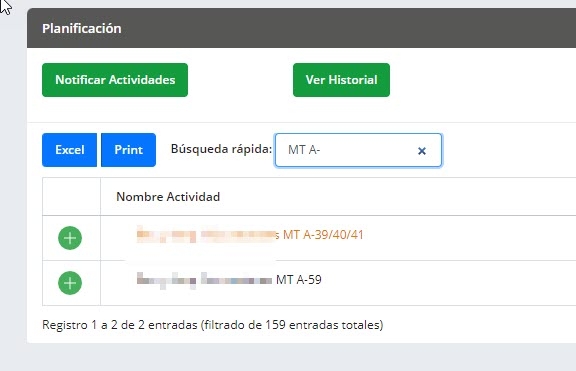 In this print screen a button called "Notificar Actividades", on the top of the screen, triggers a process on the server side of my .NET application. At the end of the process the underlying table is being reloaded with updates values. As of this process the complete table is shown.

What I am asked to do is to reapply the filter after having process the data on server. In other words, I need to find a way to save the filter's content and reapply it. I'd welcome a hint on which way to go, I am new to Datables.
Thank you